Since 2020 many of us have become well-adjusted to a remote work lifestyle. While many people argue over the validity of remote work, there are many benefits for both employers and employees. Remote work reduces operating costs since fewer people will be using working from the office. Remote workers are generally more productive than traditional office employees. The ability to set your schedule allows for flexibility and be more productive with their time. Even Japanese companies have begun to adopt a work-from-home model allowing employees to choose when they want to come to the office.
Although remote work has added a tremendous amount of time back to our lives, there is a bit of a social element of work that's missing from work. Working in the office allows people to communicate and connect firsthand in a way that can't be fostered through a computer screen. Coworking spaces can serve as an alternative to a home office. Once seen as an environment only suited for Silicon Valley tech innovators is slowly integrating itself into the lives of a more traditional workforce.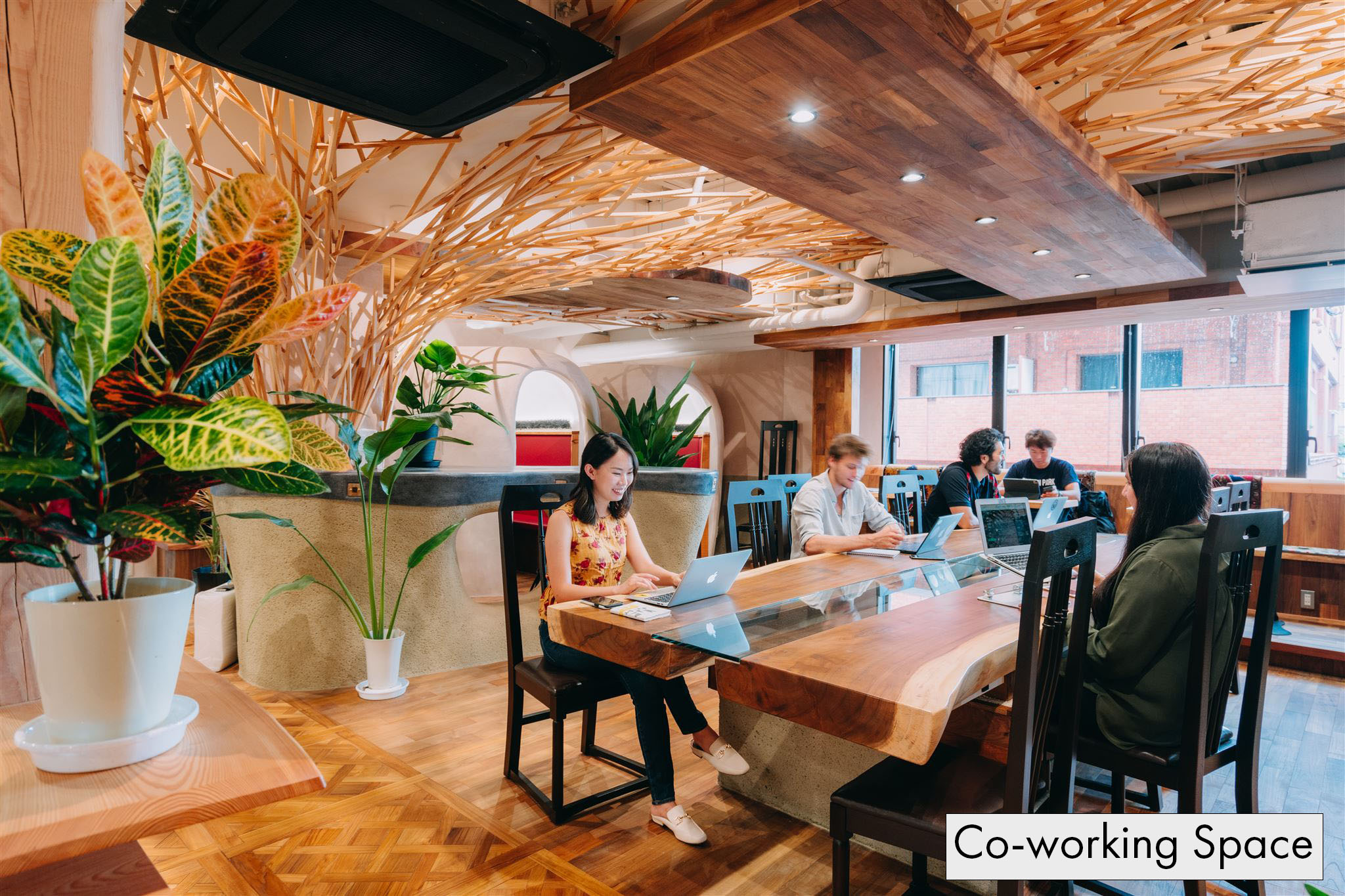 What is a Coworking Space?
Coworking describes an environment in which people from different teams and companies come together and work in a shared workspace. The concept of coworking started popping up around the early 2000s and was mostly used by self-employed freelancers looking for alternative environments to work from. The main facilities like the kitchen, desks, meeting rooms and phone booths are shared to cut down the costs of individuals and small organizations leasing their facilities. However, there are options for individuals and companies to purchase their own private offices.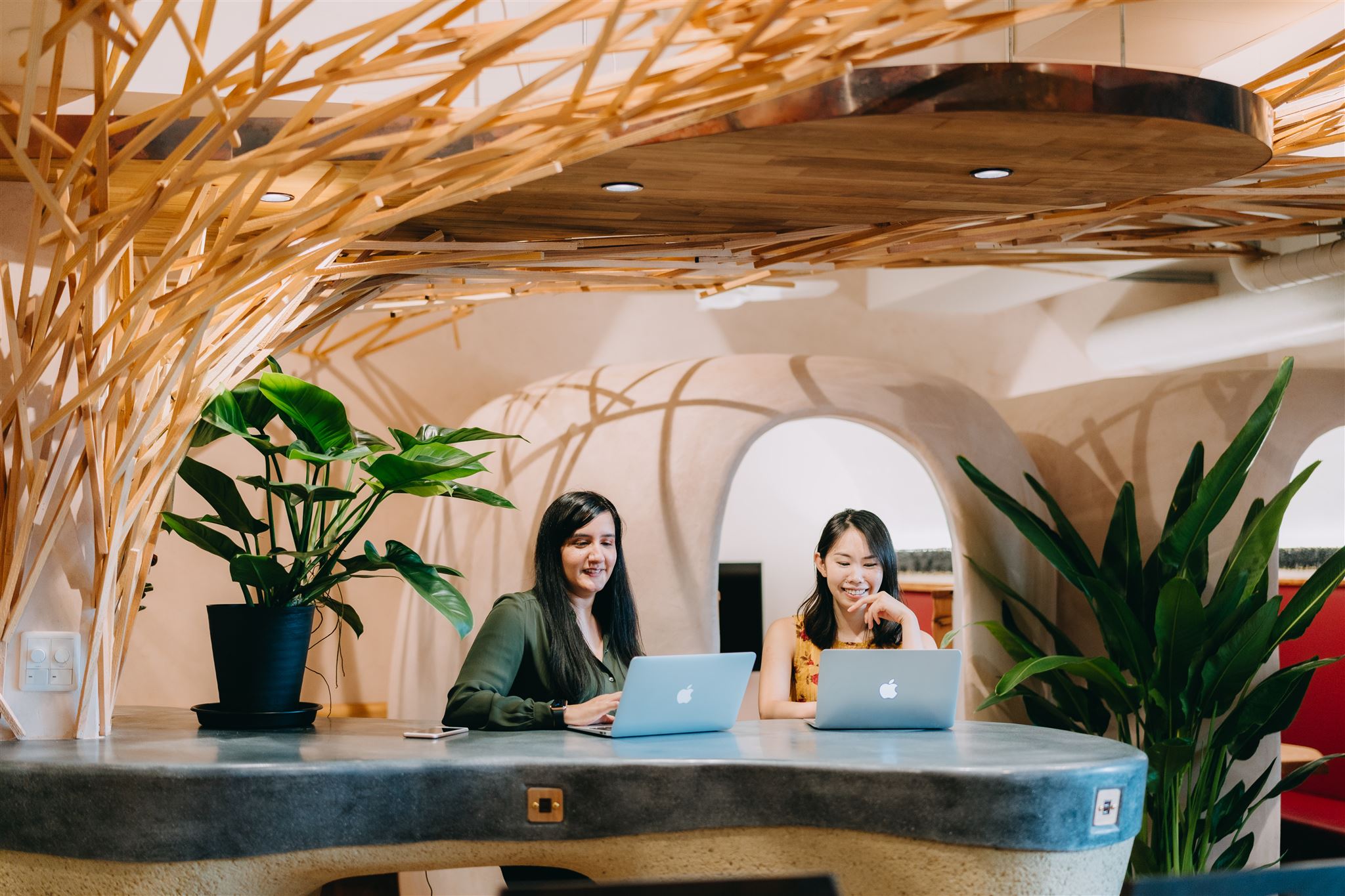 The sleek, professional, and stylish atmosphere of many coworking spaces has made the option a much more attractive and sustainable option for freelancers, entrepreneurs, and small to medium-size businesses around the globe. Coworking spaces also serve as community centers and collaboration hubs with many spaces taking up the added services as startup accelerators and incubators. They allow individuals to come together to share their ideas and also expand their businesses into new areas while minimizing some of the overhead costs of starting a new business venture.
Benefits of a Coworking Space
Work-Life Balance
As comfortable as working from home can be, it can also be quite distracting. Between the TV blaring in the background or your children vying for your attention, it can be difficult to complete tasks. Not to mention the impending feeling to remain in production by checking emails and updates long after work has finished. Working in a café is also a good alternative to working from home but many cafes have a limit on how long you can stay seated during the day. Separating home from work allows us to draw distinct lines in our personal and professional lives.
Coworking spaces also typically have flexible hours to accommodate the schedules of their members. This allows for those transferring between careers to work late into the evening or start early in the day before their other commitments. All of our facilities at Ryozan Park offer flexible hours and schedules from 6:00-24:00 most days and holiday hours for part-time members. Our private offices are also open 24/7, allowing for members to work on their own schedules.
Educational & Professional Opportunities
Being a member of a coworking space can come with many perks, one of which is usually the access to networking and educational events run through the facilities. These events allow for members to get to know each other in a more relaxed setting, learn something new, and also a chance to grow their professional network. Ryozan Park regularly runs events in both English and Japanese from food to networking events.  These events are also open for both members and non-members interested in learning more about the RZP community.
Low Cost
Coworking memberships aren't free, but many small and even large facilities offer affordable pricing to accommodate the budgetary needs of all their members. Membership to the facilities also comes with access to their facilities including meeting rooms, desks, printing, consultation, and much more that differs from facility to facility. The low cost of pricing is also good for small startups that aren't able to invest in real estate. Coworking spaces have small offices for teams to operate out of which often meets the standards for many visa requirements for business managers based here in Japan.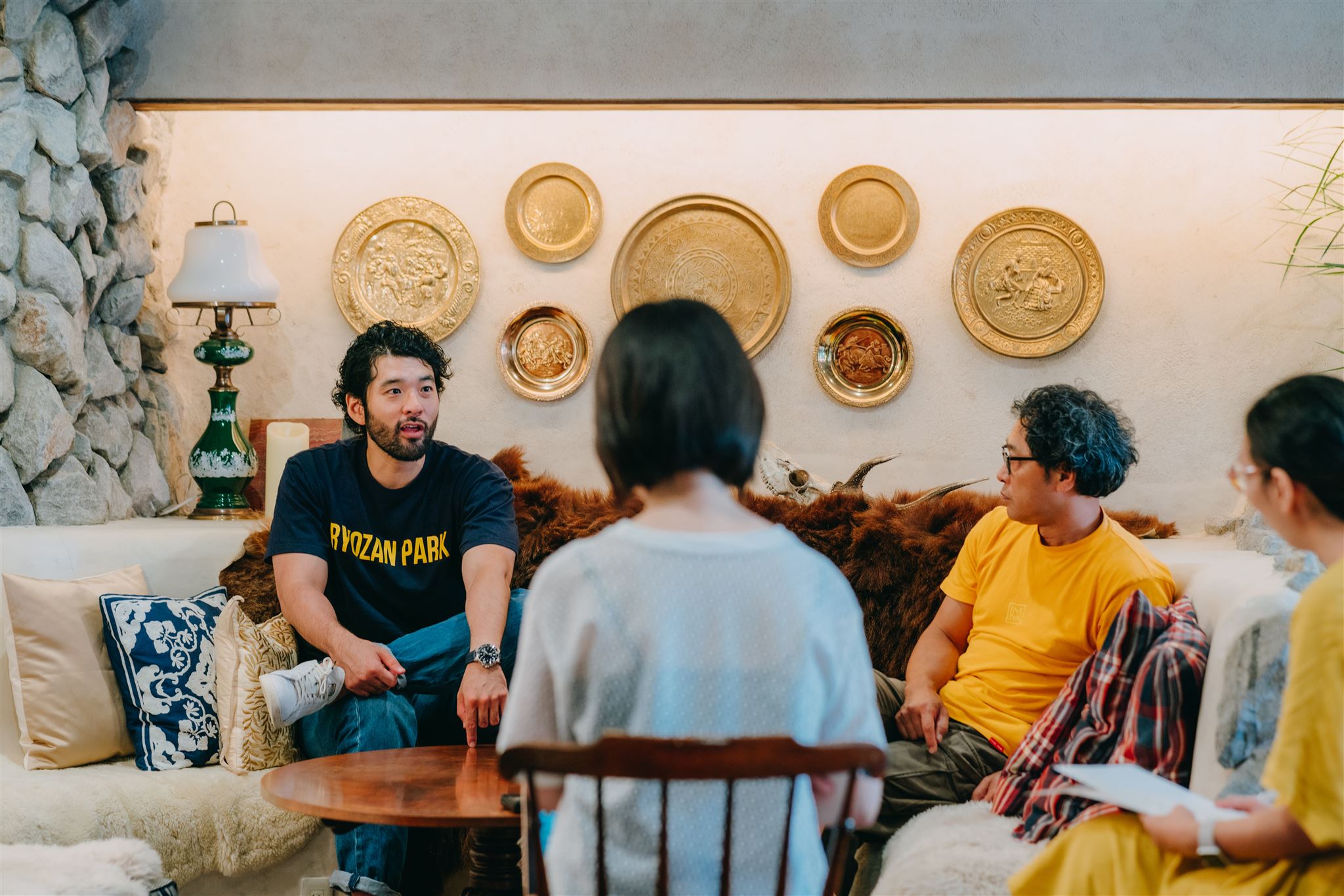 Impress Your Network
First impressions are everything, especially when meeting new clients. Whether it's virtual or in-person the type of environment you're able to meet people will set the tone for the future success of your business. Coworking spaces have private booths, tables, meeting rooms, etc readily available to help host future clients and help land new contracts. The stylish and professional environment of Ryozan Park often serves as a great topic of conversation for newcomers to our space. The meeting rooms can be rented out by the hour and we also offer free coffee and tea for members and guests.
Developing a Community
Working remotely can be a little lonely which increases stress levels, feelings of anxiety, and loneliness. Loneliness can even lead to mental illnesses such as depression, sleep problems, and low self-esteem. Coworking spaces offer a thriving hub of like-minded individuals who not only want to see you succeed but also want to know you on a personal level. From the networking events to the small coffee breaks in the lounge there's ample time and opportunity to meet new people and expand your community. Membership to Ryozan Park gives you access to our different locations around Sugamo and Toshima.
While remote working seems to be the new trend for many people in their professional lives, coworking will likely find a place as a good way for networking outside of a traditional office setting. Whether you're a contracted worker or trying to expand your entrepreneurship coworking spaces could be beneficial to help connect with like-minded individuals. If you're in the area and would like a closer look at our facilities feel free to reach out we'd love to hear from you.