Gallery Mugen Sugamo
Tucked away in a quaint corner of Sugamo is an unexpected surprise for art lovers. On the second floor of Ryozan Park's GRAND Co-working space is Gallery Mugen, a new art space for the area, displaying the work of artists from across the globe.
A reservation-only gallery, Mugen aims to host the work of both up and coming local artists as well as internationally renowned names. It is an intimate space, providing the community with an opportunity for a moment of peace, and a chance to reflect on the art they are viewing.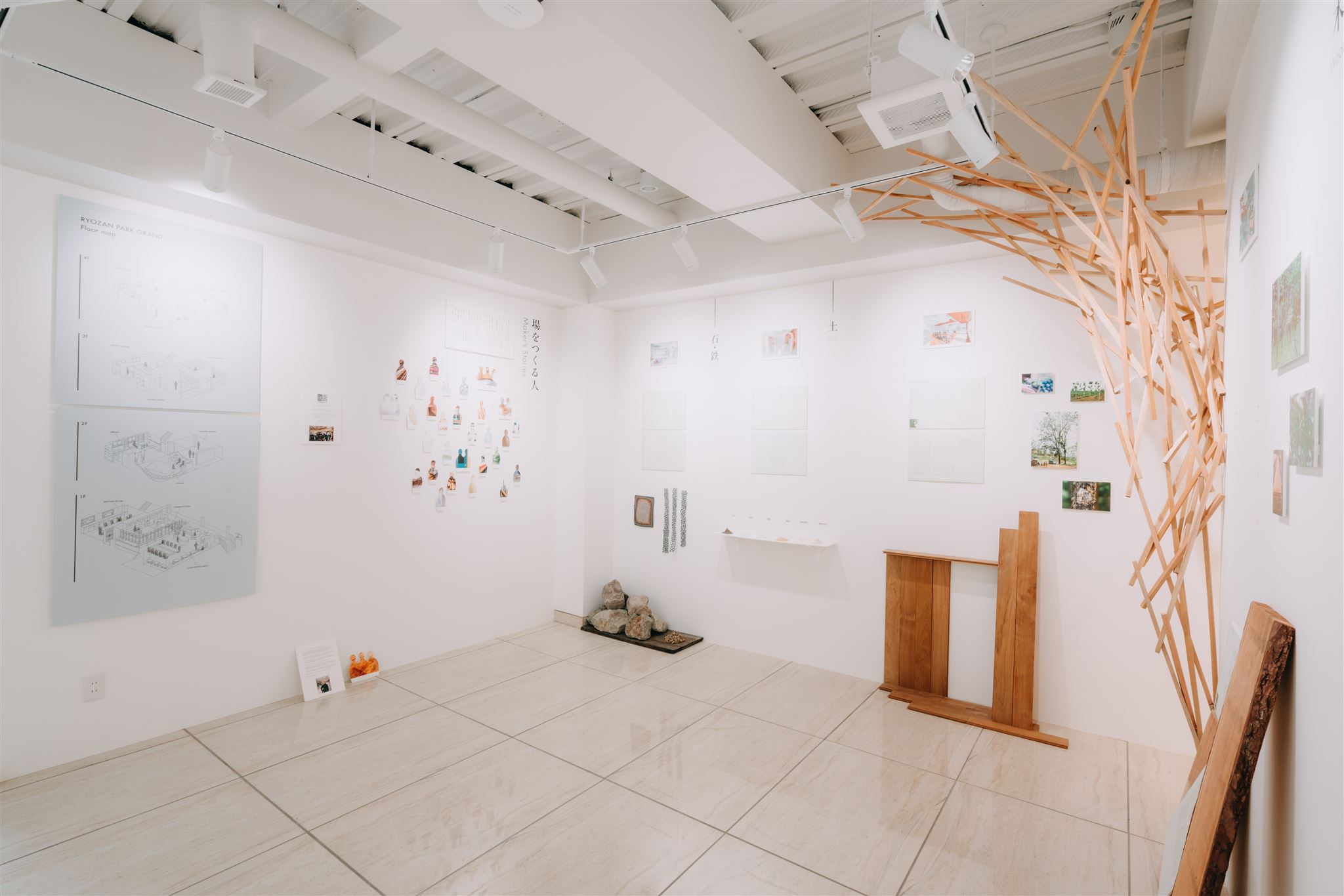 Currently on display at Gallery Mugen is an exhibition by the Dutch artist Rene Rietmeyer. Rietmeyer's art has been exhibited in galleries across the world since 1981, including a number of galleries in Japan. His work is concerned with the overarching themes of 'time', 'space' and 'existence', and since 1997, he has been developing a minimalist, abstract form known as 'the Boxes'. In this exhibition at Gallery Mugen, each 'Box' represents a place in Japan, from a particular moment in time, as experienced by Rietmeyer.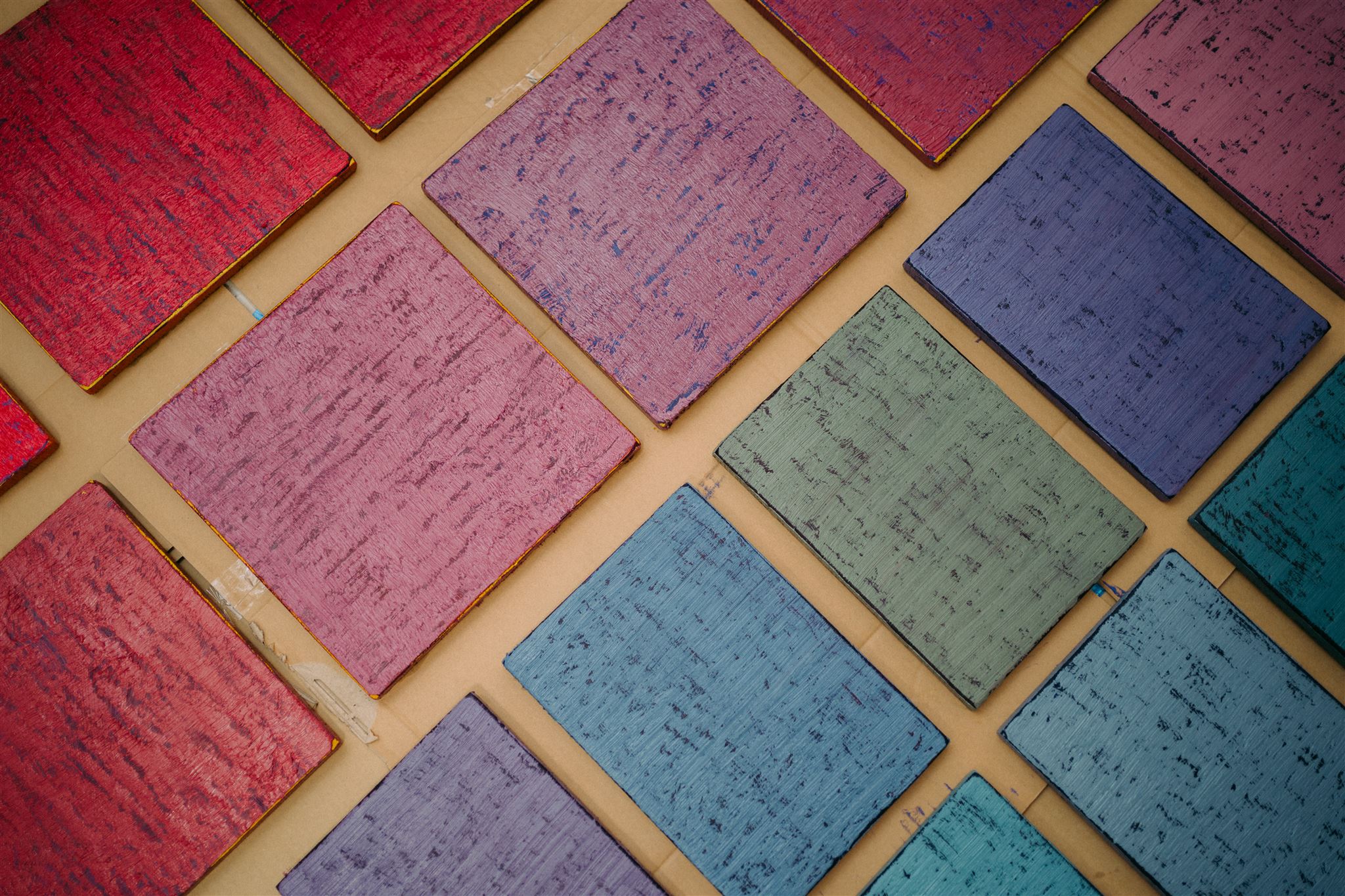 Of course for each visitor to Gallery Mugen, the place represented in the painting will mean something different. While the artist might invest a lot of himself into his work—his experiences, reflections, and state of mind as they were at a particular place and time—once the work is displayed this becomes somewhat irrelevant. The exhibition takes on new meaning, as each visitor views the work, considers the place each piece is associated with, and reflects on their own experiences or thoughts of the place in question, or anything else that comes to mind.
This continuing evolution of the meaning of a work of art is what makes art so fascinating, and why members of the Ryozan Park community are lucky to have a space dedicated to displaying art, just for the sake of it, on their doorstep.
Currently contending with a global pandemic, the gallery is necessarily low-traffic, but the space will evolve with the times, and going forward will undoubtedly become an attractive event space. It also represents an opportunity to buy some carefully curated art, at an affordable price point, though this is not the main purpose of the space. It is intended as a place to promote art, simply for the joy of viewing art; something that is becoming increasingly rare in an ever-more commercialized world.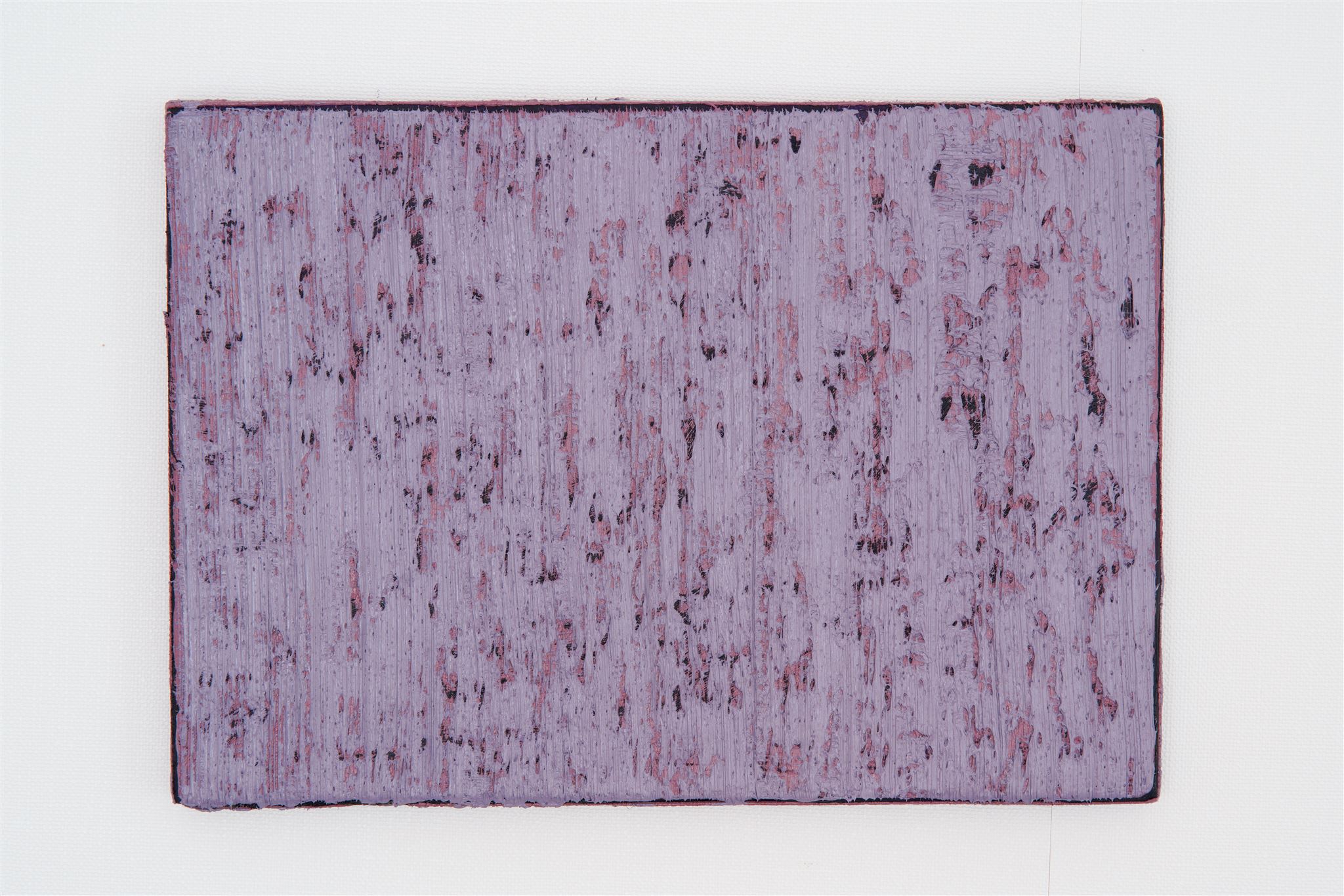 One thing that will remain in place even after the pandemic is the reservation-only system. What this takes away from convenience, however, is made up for in the more personal experience of visiting the gallery. With no permanent gallery staff, visitors are able to enjoy the gallery at their own pace, without the constant sense of being monitored, as can be the case at larger galleries.
In addition to the gallery, Ryozan Park is home to quite a sizable art collection. These works are displayed around the different spaces of the co-working/ co-living community, and design is a fundamental component to the Ryozan Park identity. Gallery Mugen, then, seems like a natural extension for this art-minded company, and is a bright addition to both Ryozan Park and the wider Sugamo area.