The diversity of Ryozan Park often prompts our children to seek out answers to questions they wouldn't typically ask in any other setting. At our preschool, we have several teachers from different backgrounds from America, UK, the Philippines, and even Japan. While all of our teachers are English speakers they don't all look the same, and as our children grow older they're becoming more interested in what exactly makes us all different from each other. So to tackle the curiosity of the young children, one of our teachers decided to address this question in an interactive lesson.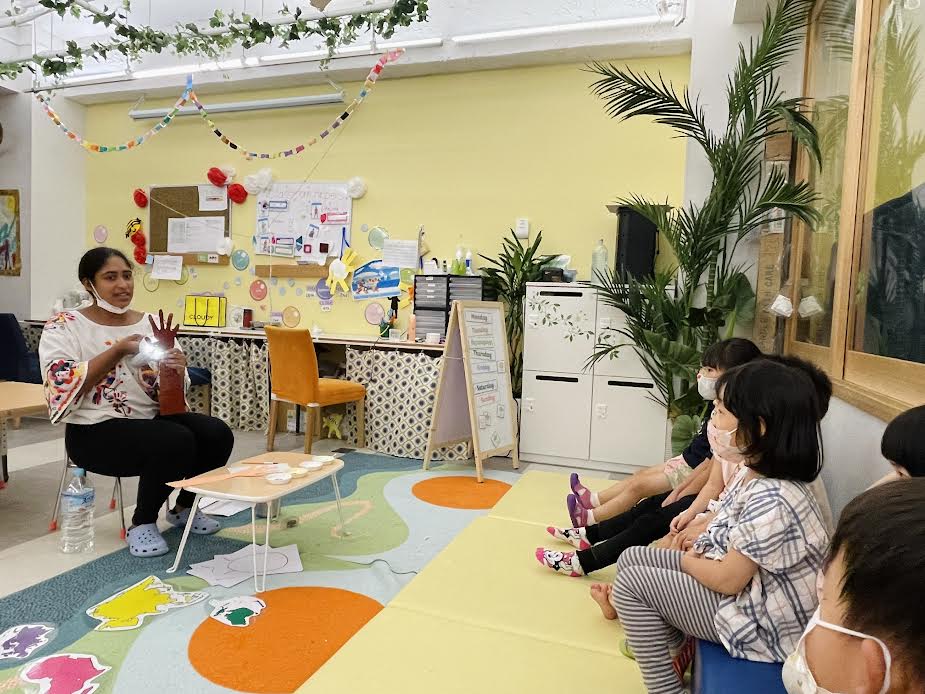 Rather than simply lecturing for a few minutes, the teacher did an extension of a S.T.E.M. activity to show how we get melanin in our skin. In countries closer to the equator people tend to have more melanin (darker skin) and to demonstrate this she shone a light through a painting of hands. The children were able to see how much light that was able to penetrate was dependent on the darkness of the paint. They later followed up the experiment by discussing their own skin, eye, and hair color and did a color mixing activity to create their own skin tone. 
At the Ryozan Park Preschool we value not only teaching English but also turning the children into critical thinkers. Thus our teachers are encouraged to create lessons based on questions from our students and events that happen in our classroom. 
Children who attend Japanese school might not have the opportunity to be exposed to different cultures or be able to openly ask sensitive questions about the world. So as a school and community, we hope to bridge the gap and expand the world of our children to turn them into culturally rich global citizens.